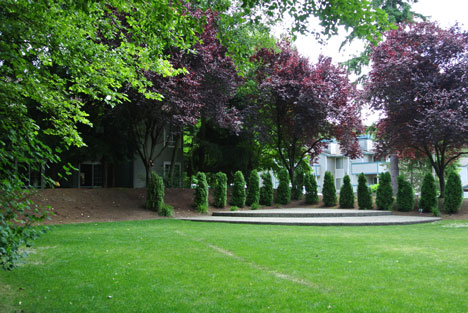 The Friends of The Mill Creek Library,  the City of Mill Creek Parks & Recreation & local sponsors are once again presenting a Summer Children's Concert Series. The concerts are on Wednesdays from 12PM – 1PM at the Library Park adjacent to the Mill Creek Library!
August 1 — Alleyoop AKA Allan "Al" Hirsch is the featured performer. "He is an author, storyteller, historian, poet, riddler, puppeteer, musician, singer, teacher, dad, and now a grandpa!" "An upbeat concert that includes musical games & active playful songs & so much more. The children become the show as they dance & play along. Then there are the puppets." Excerpt from:  www.alleyoop.us
August 8 — Tia's Quackertunes  "Tia! is a nationally acclaimed, award-winning children's song writer and an international recording artist who has been nominated for "Best Female Music Artist" by the American Academy of Children's Entertainment and has won the Gold Parents' Choice Award for her audio recording 'Tia's DINO-STEW ZOO.' " Excerpt from:  www.quackertunes.com
August 15 — Last but not least in the series for the Summer!  Buck & Elizabeth return to the Mill Creek Library Park all ready " . . . to lasso you for cowboy or cowgirl costume contest. So come ready to strut your stuff and enjoy a fun & exciting show." "For 20+ years Buck has been pursuing his passion in 'Education Through Entertainment.' " " 'Animated personality' 'Dynamic vocals' 'the best ventriloquist EVER' are just a few of the many talents Elizabeth brings to the stage.  From character voices to soulful blues she is comfortable with Looney Tunes and Patsy Cline." Excerpt from: www.beep.8k.com
Technically these are free concerts. However, PLEASE bring a non-perishable food item to support the New Mill Creek Food Bank located at Jackson High School. Do tell.
Note: Parking is available at the Library parking lot on the north side of the street off 156th St SE Mill Creek. Parking is also available near Azteca Restaurant. Please use crosswalks at all times for safety. If you need additional information please call Parks & Recreation at (425) 745 -1891