CITY MANAGER CANDIDATES ANNOUNCED & AN OPPORTUNITY TO MEET THE CANDIDATES
At the April 7, 2015 meeting, the Council selected the final candidates for the Mill Creek City Manager position. There are a total of 5 finalists. The following are the names of each of the final candidates & a short bio for each.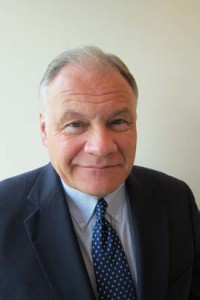 George Korthauer Mr. Korthauer served as City Manager in Petoskey, Michigan, for 25 years, until retiring in 2009. A four-season resort community along the shores of Lake Michigan in the northern portion of the state's Lower Peninsula, Petoskey serves as the region's governmental, commercial, medical, educational, recreational, and arts and cultural center. It has a year-round population of 6,000, and the area is the summer home to many of the Midwest's rich and famous. Petoskey has been listed in publications that include The Best Small Towns in America, The Great Small Towns of America, and America's Best Places to Retire. Smithsonian magazine named Petoskey on its list of "The 20 Best Small Towns to Visit in 2013." Since leaving Petoskey, Mr. Korthauer has served as CEO of Allied EMS Systems, a not-for-profit entity that has provided emergency-medical services through contracts with governmental units located in five counties. He also recently concluded a 12-month engagement as part-time Interim City Manager at Cheboygan, Michigan, a Lake Huron shoreline community of 5,000. Mr. Korthauer received a Bachelor of Arts degree in Political Science from Western Illinois University and holds a Master's of Public Administration degree from Roosevelt University in Chicago.
Richard Leahy Mr. Leahy has 33 years of city management experience and is currently the City Manager of Woodinville, Washington. He previously served as City Administrator of Mukilteo, Washington for 12 years; and as a Deputy and Assistant City Manager of Paramount, California in Los Angeles County. He is proudest of his work in Woodinville with respect to the development and implementation of mixed-use regulations for the City's Downtown. Stalled for almost 10 years before his arrival, he was able to help the City Council amend the Downtown Master Plan, adopt development regulations to implement the Master Plan vision, and negotiate a Development Agreement to construct the City's first mixed-use project in the downtown. This $200 million development is under construction with the first phase scheduled to be completed this summer. Mr. Leahy has Masters of Public Administration from the University of Southern California and a Bachelor's in Business Administration from the University of the Pacific.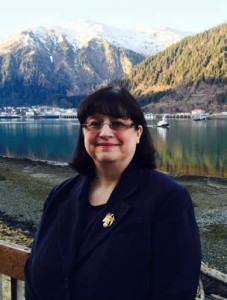 Rebecca Polizzotto Ms. Polizzotto has 20 years of municipal experience having served her community as a police officer, chief financial officer, chief operating officer and city manager. During her tenure with the City of Conyers, GA, Mrs. Polizzotto played a significant role in the Centennial Olympic Games having responsibility for the financing, sponsorship development and leasehold agreements for the Georgia International Horse Park, the largest and second most expensive venue of those Olympic Games. After marrying her husband, Mrs. Polizzotto returned to her home state of Alaska where she has spent the past 11 years working for the Alaska Attorney General's Office. As a Senior Assistant Attorney General, Mrs. Polizzotto provides legal advice to State agencies in the areas of employee benefits and public pensions. Mrs. Polizzotto holds a Bachelor of Arts Degree in Political Science, a Master of Public Administration Degree and a Juris Doctor. She currently resides in Juneau, AK, with her husband and their 10 year-old daughter.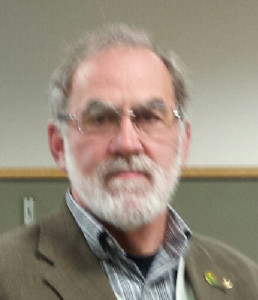 Donald "Pete" Rose Mr. Rose has 22 years experience as a City / County Manager and Administrator in Washington state. He has been the City Administrator of Lake Forest Park since 2012 and was the City Administrator in Woodinville. His other lengthy tenure was as the County Administrator of San Juan County from 2006 to 2012. Among his many achievements, he believes the most relevant to be the transformative process he has used in Lake Forest Park. When he arrived, the City's budget had been in decline through the recessionary years. The result was staff furloughs. The City had little capacity to grow out of the doldrums. Yet now it is on an "all other things equal" path to be balanced through 2018. The effort began work in the 2012 budget when they did everything they could to hold the budget to the five year growth forecast of 1.4% — one of the lower growth rates in the region. In addition, he formed a benefits committee to examine other health benefit options. Management developed a budget tool that showed impacts of the represented and unrepresented groups' impact on the budget by staying within or exceeding their "fair share" of the budget. It allowed the groups to manipulate key variables without a management filter. As a result, all three groups took a lower level of benefit support in exchange for small programmed pay increases and no furloughs. The effort was written about in the October 2013 edition of City Vision magazine. Mr. Rose has a Bachelor of Arts degree from the University of California at Davis and a Master of Arts in government from Cal State University in Sacramento.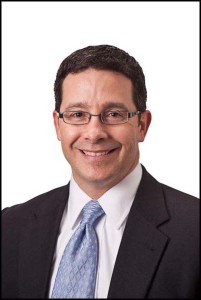 Scott Somers Since 2009, Mr. Somers has been first the City Manager of Reedsport, OR, and is currently the County Manager of Clatsop County, OR. Mr. Somers has a number of achievements of which he is very proud. One of these was integrating the County Vision and Focus areas with the strategic plan. Before he arrived, the Board had adopted the 2012 Strategic Plan, which was essentially a list of capital projects that lacked broad overarching goals or long term vision for the County. Mr. Somers took those and aligned the recently adopted County Vision and Focus Areas. The result will help the Board and the budget process for years to come and will result in clear direction to staff. Mr. Somers has a Bachelors Degree from Arizona State University and a Master of Public Administration from the University of Arizona.
Council is scheduled to hold interviews with each of these candidates on Friday, April 17th in executive session. Executive sessions are confidential and not open to the public. The Council is tentatively scheduled to make a selection on April 21st.
PUBLIC RECEPTION On behalf of the Mayor & the City Council, the public is invited to attend a reception to meet these candidates. The reception will be held at the City Hall Annex Building, 15720 Main Street at 6:00 p.m. on Thursday, April 16, 2015. Each candidate will provide a short presentation on their background and interest in the position. Those in attendance will then have the opportunity to meet and talk with the finalists one-on-one. Snacks and coffee will be provided. If you have any questions, please feel free to contact Kelly Chelin, City Clerk at 425-745-1891.