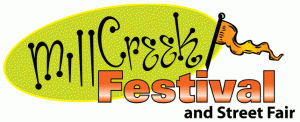 The Annual Mill Creek Festival & Street Fair takes place this Saturday – July 13th 11-7PM & Sunday – July 14th  11-5PM & will feature juried artisan booths (handcrafted items, only), Food Court, Kids Korner, Pet Plaza, The Main Stage with live entertainment, Car show, the "Madness on Main" 3 on 3 Basketball Tournament on Saturday, Business Booths, Beer & Wine Garden and The Community Stage with local acts. There will be something for everyone. Do tell.
This event is free to the public & there will be free parking/shuttle service to & from H.M. Jackson High School so you don't have to sweat the parking.  Jackson High is located at 1508 136th St SE  Mill Creek, WA 98012
The Mill Creek Festival will be located on Mill Creek Boulevard behind Mill Creek Plaza (Albertson's, Staples, Rite-Aid) & turning right up a portion of 161st between Rite-Aid & Bank of America. You really won't be able to miss it.
For more details please visit:
To see the schedule of entertainment directly click on this link. http://www.millcreekfestival.com/entertainment
Above information was obtained from the Mill Creek Festival website & was believed to be accurate as of 07/10/13. Some schedules may be subject to change due to unforeseen circumstances.